Contact us
We assume our website has convinced you that Technology Twente is a unique high-tech company, which can assist you in facilitating your breakthroughs. We supply components and assemblies that make breakthroughs possible. For many years, we have served demanding markets that use our expertise. Which challenge can we assist you with?
Of course, we are available to answer any questions you may have and will be pleased to contact you.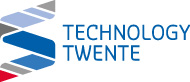 Technology Twente B.V.
Granaatstraat 15
7554 TN Hengelo The Netherlands   Phone: +31 (0)74 243 88 66 Fax: +31 (0)74 243 88 67