Competencies
For many years, Technology Twente has been involved in the development and production of high-quality components. These components represent great achievements and breakthroughs because, together with our clients, we remain innovative at this level.
The more specialised the request, the more Technology Twente is in its element. The production of such components is only possible with the best-trained people working in modern production facilities.
At our production sites, we carry out all known and lesser known machining, installation and assembly work.
As part of the Micro Machining Group, we can also take over the entire production process for components, by integrally outsourcing other types of processing to our sister companies. This way, you retain one point of contact, but you benefit from all the processing options and expertise available within the Micro Machining Group.
Below you will find several examples of work on (composite) products.
Bearing Housing
Industry: oil and gas
Material: SS 316
Processing: turning, deep hole drilling, 5-axis milling, grinding, installation and 3D measuring
Heat treatment: stress relieving
Dimensions:  rd 180 L=410 mm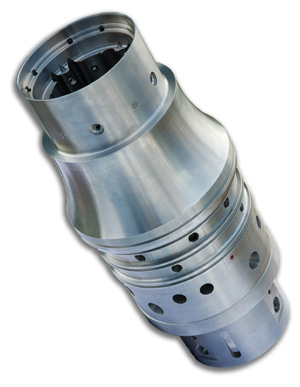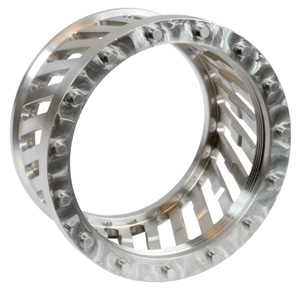 Adaptor
Industry: drive technology
Material: Duplex
Processing: CNC turning and 5-axis milling
Surface treatment: electrochemical polishing
Dimensions:  rd 95 L=45 mm
Adjustment Bracket
Industry: aviation and aerospace
Material: SS
Processing: 5-axis milling, grinding and wire EDM.
Heat treatment: vacuum hardening
Surface treatment: passivation
Dimensions: 85 x 45 x 10 mm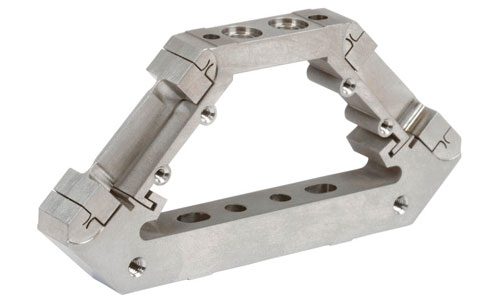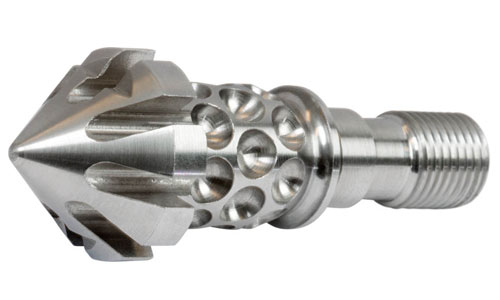 Mixinghead
Industry: machine building
Material: Sverker 21
Processing: turning and 5-axis milling
Heat treatment: vacuum hardening
Dimensions:  rd 35 L=120 mm
Carrier Dovetail
Industry: Defence
Material: SS 316
Processing: CNC milling and 3D measuring
Heat treatment: stress relieving
Surface treatment: cleaning
Dimensions:  280 x 190 x 27 mm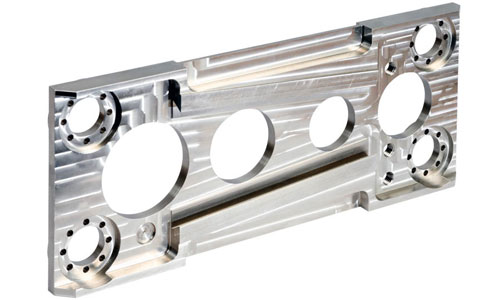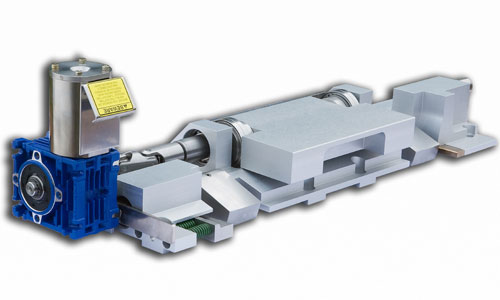 Maintenance Lift
Industry: semiconductors
Material: aluminium and SS
Processing: turning, milling and installation
Surface treatment: anodising, passivation and nickel plating
Dimensions:  550 x 220 x 180 mm
Processes
Technology Twente performs a wide range of processing types of a broad spectrum of materials, such as metals, non-ferrous metals and plastics. In addition to machining, we specialise in, for example, installation, bonding, cleaning and cleanroom packaging. Below, you will find a selection of common types of processing. Of course, we are happy to tell you more about the full scope of our activities and capabilities.
(CNC) turning
(CNC / 5-axis) milling
Proto parts
Gluing
Cleaning
Cleanroom packaging
Contact
We would be pleased to contact you with regard to your specific challenges and questions. We are happy to call you but if you wish to contact us directly, please do so via the contact page.